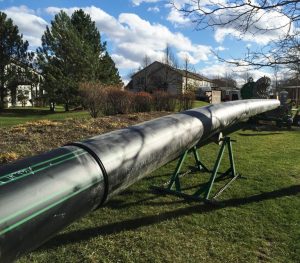 Our water main work for clients has ranged from threading replacement mains through existing utility crowded streets to preparing plans for new subdivisions to allow critical development to proceed. Our projects have included everything from extension of new mains to complete planning, design, and construction administration of multi-million-dollar water distribution system improvements.
Clients rely on us as experts in all types of commonly used water main materials and the pros and cons of each. Our staff is also experienced with the latest technology in trenchless construction and rehabilitation methods.
Contact us for more information about our Distribution Services.