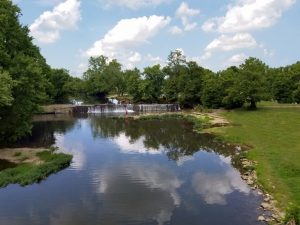 Watershed planning is the foundation for the successful management of any stormwater program, whether small or large. Our expertise in regional watershed planning includes hydrologic and hydraulic modeling of watersheds of various sizes, urban and rural land-use modeling, in-stream flow monitoring, water quality modeling, floodplain analysis and mapping, capital improvement planning, alternatives evaluation, hydromodification evaluations, public involvement, and field verification. We have the capabilities to perform watershed assessment through comprehensive monitoring and modeling studies. This includes experience with water quality evaluations involving runoff and pollutant assessment, TMDL calculation, and groundwater model preparation.
We have completed third-party TMDLs and related services to help our clients obtain load and watershed allocations that are based on science and are equitable. We also have assisted many communities in the review and negotiation of TMDLs prepared by regulatory agencies, including development of compliance costs.
Contact us for more information about our Watershed Management Services.