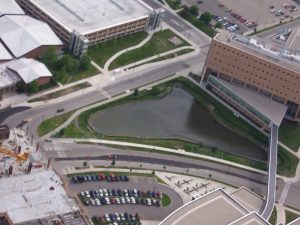 We understand that comprehensive stormwater management involves analyzing, planning, designing, and implementing. This requires an understanding of the nature and effectiveness of the variety of methods to convey and treat stormwater.
By virtue of our extensive engineering experience, we have developed a thorough understanding of the different types of conveyance and treatment elements that should be combined, depending on the need and characteristics of the area being served, to create an effective overall stormwater management system.
Contact us for more information about our Stormwater Services.