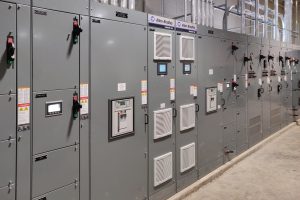 Our electrical staff has the expertise to handle today's complex electrical needs.  We can assist with needs ranging from energy evaluation, system plan development and design, to bid and construction-related assistance, for both private- and public-sector clients.
Services provided include:
Power distribution.
Standby and emergency power.
Lighting design.
Grounding systems.
Security including video surveillance and access control.
Fire alarm systems.
Serial and IP communications (radio, cellular, broadband, telephone).
CHP/cogeneration.
Alternative energy generation and storage systems.
Contact us for more information about our Electrical Engineering Services.