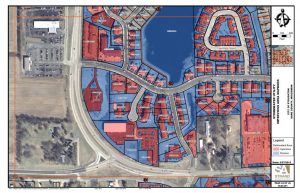 We recognize that no matter how effective a potential stormwater management solution may be, if it cannot be funded, it cannot be built. We have experience with a number of available potential funding sources, including creation of stormwater utilities.
Many governmental entities have chosen, or are choosing, to create new stormwater utilities because of USEPA's stormwater regulatory initiative. Birth of a new utility in today's environmental consciousness demands expertise in the overarching technical, managerial, administrative, and financial disciplines. Members of our staff are nationally recognized for their expertise in formation of stormwater utilities, and they have successfully assisted many communities with each of the following critical stormwater utility elements:
Public Education and Outreach
Feasibility Studies
Administrative Policy Development
Governance and Organizational Development
Jurisdictional Analysis
Level-of-Service Analyses
Cost-of Service Analyses
Master Plan Development to Identify Future Capital Needs and Priorities
Source of Funds Analysis
Rate Structure Analyses Utilizing Various Methodologies
Rate Setting
Stormwater Billing and Associated Billing Appeal Processes
Credit Policy Development
Stormwater Management Program Implementation Rules and Regulations, Including Design and Performance Standards
Stormwater Utility Ordinance Development
Contact us for more information about our Stormwater Utilities Services.