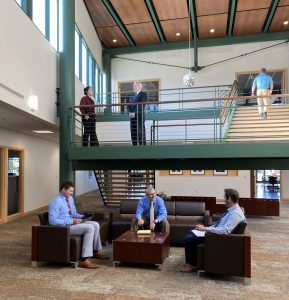 Established in 1946, we are a thriving corporation with 12 offices and projects in 48 states.  In 2023, we were ranked 179 out of the Top 500 Design Firms in the USA by Engineering News-Record.
Our staff consists of bright, talented professionals — individuals with diverse specialties, extensive training, and in-depth project experience.  Along with experienced professional engineers, a full complement of technical, office, and field personnel are assigned to each project team to effectively and efficiently manage every project from start to finish.
We are proud of the real value our services provide.  The fact that our relationship with many clients extends for decades clearly demonstrates the sense of satisfaction with the value our clients receive on every project we deliver.