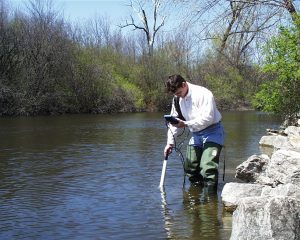 We have specialized in environmental consulting for more than 70 years and are well qualified to complete many types of environmental science and engineering projects related to surface and groundwater quality. We have the capabilities to perform watershed assessments through comprehensive monitoring and modeling studies. This includes water quality evaluations involving runoff and pollutant assessment, groundwater model preparation, and total maximum daily load (TMDL) calculations.
TMDL analysis requires an approach integrating several areas of expertise. Project team members include engineers and scientists from environmental sciences/water quality technology, stormwater management, and wastewater treatment. We also have assisted many communities in the review and negotiation of TMDLs prepared by regulatory agencies. This service has allowed our clients to save or defer millions of dollars in new treatment plant upgrades that would have provided little water quality benefit compared to other watershed activities.
Contact us for more information about our Watershed Management Services.