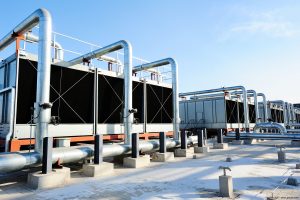 Refrigeration systems are typically complex cooling systems designed for large industrial or commercial operations.  These systems require an experienced team of professionals to plan, design, and implement additions or modifications. Our team provides solutions to refrigeration systems that optimize plant energy use, operating costs, and capital expenditures.  It is our job to understand the clients' vision, provide a complete design, and provide a system that exceeds our clients' expectations.
Our design team features:
Experience with freon-based, ammonia, and other natural refrigerants.
Refrigeration and energy optimization expertise to provide technically-sound, cost-effective solutions to meet the client's scope need, schedule, and budget.
Refrigeration design service.
Existing system evaluation and assessment.
Planning services.
Building information modeling (BIM).
Design and construction assistance.
Code review and analysis.
Stress analysis.
Start-up, commissioning, troubleshooting, and PSM assistance.
Contact us for more information about our Refrigeration Services.