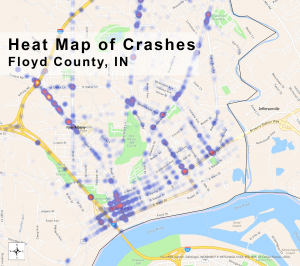 We have been providing leading edge traffic engineering and transportation planning services for more than 20 years. We take pride in the efficiencies resulting from our investment in technology and resources that enables us to share expertise among all our locations. We help clients with transportation planning activities to guide infrastructure investment decisions. From crash analysis to sophisticated microsimulation operations analysis, we perform the following service types:
Crash Analysis
• Crash GIS queries
• Highway Safety Manual analyses
• Crash diagrams
Traffic Modeling
• HCS
• Synchro/Simtraffic
• Sidra
• Paramics
• Vissim
• CUBE
• Transmodeler
Traffic Analysis
• Network (Thoroughfare) Analysis
• Bluetooth O-D
• Bluetooth speed profile
Roundabouts
• Operations modeling
• Horizontal layout
• Parameter checks
• Final layout
Active Transportation
• Facility inventory
• Bike-Ped route analysis
Contact us for more information about our Traffic/Planning Services.