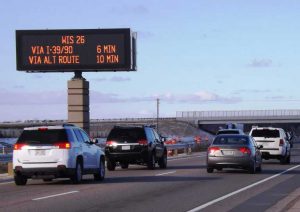 We understand the importance of intelligent transportation systems (ITS) and its diverse applications. ITS systems can provide:
Measurable benefits to travelers.
Help minimizing traveler delay with reliable real-time route information.
Real-time data collection to help respond to traffic conditions.
Notifications regarding weather, incident, planning, and roadwork.
Our vast experience with ITS includes:
Leading plan development, design, and construction of ITS elements.
Reviewing plans.
Developing Concept of Operations and stakeholder involvement for various ITS deployments.
Assisting in evaluating the use of probe data.
Evaluating Major ITS Deployments following the Federal Highway Administration's Systems Engineering process.
Network plan development and design.
Ramp meter inspections and retiming evaluations.
ITS elements we have designed and for which we provided construction oversight include:
Adaptive Signal Control (ASC).
Dynamic Part-Time Shoulder Use.
Underground infrastructure and fiber optic/wireless communications.
Full matrix color dynamic message sign (DMS) boards.
Bluetooth detectors.
Closed-circuit television cameras (CCTV).
Microwave detection.
Portable changeable message signs (PCMS).
Ramp meters.
Lane-use Control Signs (LCS).
Contact us for more information about our ITS Services.