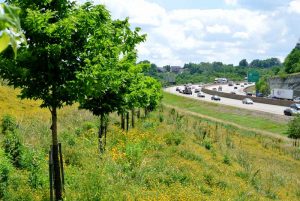 We routinely guide clients through the regulatory process, helping them earn project approvals and preventing project delays. Our team of environmental specialists manages the process. Our broad range of environmental compliance services include the following:
NEPA documentationCategorical exclusions

Environmental assessments
Environmental impact statements

Planning and environment linkages (PEL)
Section 106 (historic) determinations
Section 4(f) findings (park)De minimis

Programmatic
Full evaluation

Section 6(f) (LWCF funding) conversion
Section 404 wetland permitting
Section 401 certification
Hazardous materials
Agency communication
Section 7 (threatened and endangered species) evaluation
Contact us for more information about our Environmental Compliance Services.