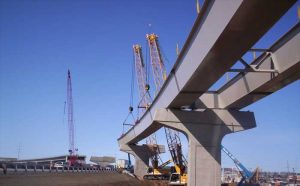 We are regularly involved with contract administration and construction observation services for federal, state, toll, and locally-funded projects.  Our construction-related services apply to a wide variety of projects, including rural and urban highway and bridges, bike paths, sidewalks, and reconstruction and rehabilitation projects.
As a full-service engineering firm, it is our practice to follow our projects through to construction completion, providing the staff necessary to perform office and field activities.
Contact us for more information about our Construction-related Services.