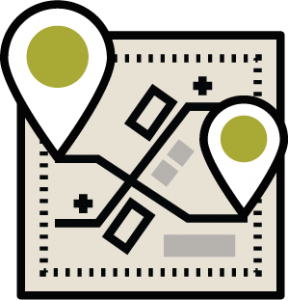 We provide a variety of asset management services to assist clients with the most critical challenge of effectively managing infrastructure assets within the financial constraints of program budgets. Proactive asset management is cost-effective and replaces operating in an emergency- or failure-response mode.  Our asset risk ranking process considers the probability and consequence of failure of each asset and generates easy to understand color-coded risk maps of the entire infrastructure network. The asset risk rankings are then considered in concert with system models, master plans, and other community needs to generate capital improvement plan (CIP) projects and maintenance and rehabilitation recommendations. Following are some of our key asset management services:
GIS System Inventory and Analysis Mapping and Gap Analysis
Asset Risk Ranking and Criticality Assessment
Risk and Resilience: Risk Mitigation and Disaster Planning
Infrastructure Policy and Regulation Support
Cost of Service and Budgetary Support
Valuation of Assets – Life-Cycle Costing
Useful Life and Replacement Interval Assessment
Computerized Maintenance Management System (CMMS) Software Guidance and Support
Operation and Maintenance Program Recommendations
Asset Rehabilitation Recommendations
Review of Condition Data, Including National Association of Sewer Service Companies (NASSCO) Assessments
Capital Improvement Plan Development and Project Ranking
Contact us for more information about our Asset Management Services.